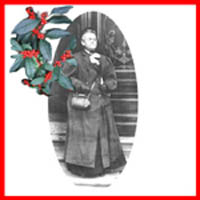 he Carry Nation Festival is held annually, the weekend after Labor Day.
See you there!
View
2005 Festival Events!
Click to see Carry in Holly on August 29,
The Carry Nation Festival is held annually in honor of the great prohibitionist's visit to Holly, when it was a booming railroad town riddled with taverns and ladies of ill repute. Carry was known for busting up bars, and closing down sinful drinking and gambling establishments, and Holly was a perfect choice. Our festival commemorates her feisty visit to Holly.
byfakerolex.com
Come celebrate with us, it's fun for the entire family. There's something for everyone including:
A carnival
Food
Games for the kids
Talent contests for adults and children
Fun contests for all ages
Stroll the streets of Holly and visit numerous vendors offering art, crafts, unique jewelry, and more.
The downtown area is also loaded with gift shops, craft stores, numerous antique malls, and several fine eating establishments.
Holly Area Highlights
Holly is also the home of the Michigan Renaisannce Festival, the Dickens Festival, and much more.
Camping is available at several locations including:
Seven Lakes State Park
Groveland Oaks Park
Holly Recreation Area
And, many private campgrounds
Holly is surrounded by beautiful all-sports lakes with public access and many have public beaches. Modern accommodations are less then ten minutes away.
We're Already Working OnThe 33rd Annual
Carry Nation Festival
September 9th & 10th 2006!
Volunteers Needed!
Carry Nation Festival Committee
Next Meeting: Monday, February 13, 2006 Chamber of Commerce Offices
---
Forms & Information
---
Attention Vendors & Crafters
Register early for 2006 and pick your location!
2006 Festival Conditions
2006 Vendor-Crafter Application
2006 Parade Applications -coming
soon
2006 Queen's Pageant entry form
2006 Junior Princess entry form
2006 Mini-little Princess entry form
---
Congratulations!
2005 Carry Nation Festival
Queen & PrincessesQueen – Amber Pisarsky
Princess – Kassi Garner
Junior Princess – Taylor Clark
Little Princess – Sara Parks
Mini Princess – Simone O'Dowd
click on the tiara to view pageant pix

---
Carry Nation Festival
Talent Contest Information
Audition and Performance Info – 06
---